Yes, it's March 8, 2021, in the middle of COVID 🦠 and I'm well aware that the word festival seems like a distant memory… but don't panic, they'll be back very soon 🌪 !
And since you have a little time, why not read this great article where we prepare THE ultimate KIT for you to make the most of your feast with PoppersPlanet? 🎉 .
I. How to enjoy your festival under Poppers?
Known for its euphoric, energizing virtues, poppers are the ideal ally to make your festival days/evenings wild! A little puff here, a little puff there and you're pumped up to make the most of the music 😉
You can share it with friends 🖐 and create a real atmosphere of sharing and frank camaraderie! Well yeah, poppers are a social cement in festivals… you'll see 👬 !
A word of advice from the festival-goer that I am, don't make the beginner's mistake of bringing only one bottle! Although this small vial is easy to store and almost unbreakable, you are not immune to misplacing it in battle or worse, finishing it faster than expected because the euphoria is so intense 🤪 .
Take the time to make your small selection, choose poppers recognized for their hilarious and energizing effects. 😉 We particularly recommend Amyl (25 ml bottle, ideal for sharing) or Super Rush (small but strong). And don't lose the north, remember to bring one or two vials of your hottest poppers, we are not safe from a part of legs in the air between two Sets [remember to protect yourself if it is a handsome stranger ⚠️ ] …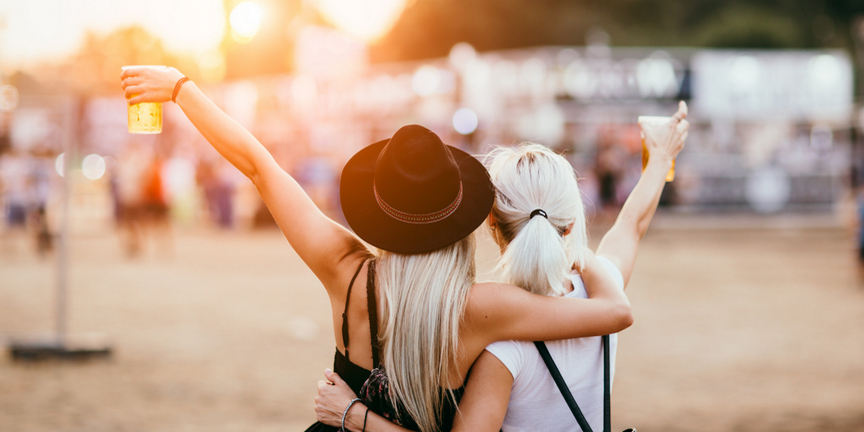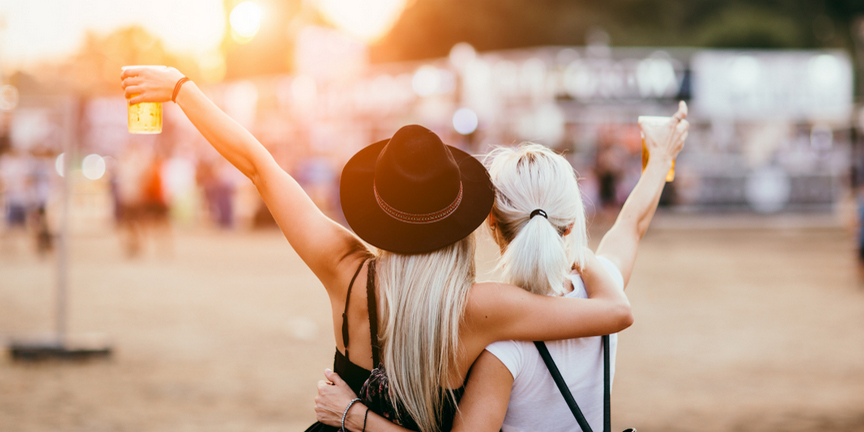 II. We don't forget his little Bob or his Hat
Sunstroke or rain, it breaks the dynamic … so take your headgear, it will also prevent your vial of Poppers from being heated by the sun or soaked when you decide to fill up on Energy 😉
III. Her little tube of moisturizer
Between the euphoria, the dance, …. the vial of poppers is likely to be shaken quite a bit in the agitation, so no one is safe from a little skin irritation due to a splash! (we told you to take several vials, people fight otherwise 😡 )!
Therefore, remember to take your little tube of moisturizer or Aloe Vera, to quickly get rid of irritations that will not last long …. Your skin will be more beautiful than ever, and you will be so handsome/beautiful that you may get free drinks (in truth I don't think so, but whoever tries nothing has nothing friends! )
IV. Her intimate gel and her condoms
As you know, it's when you least expect it that you are cut down by fate…. So even if you go to your favorite festival with the idea of having fun on the music and only on the music, who knows if you will not fall under the spell of a musician or a singer; And if you left empty-handed … oops, you risk losing the coup of the century: it would be a shame;
So remember to bring your bottle of intimate gel and some presos…. An informed festival-goer is worth two 🙂
V. His bottle of hydro-alcoholic solution
Finally, last ESSENTIAL advice, if you have the chance to participate in a concert this year… think about barrier gestures; Masks and hydro-alcoholic solutions are obviously essential, and these small gestures can save your life, so it would be silly to deprive yourself of them;
Know that PoppersPlanet offers bottles of solution, super practical (in sprays), easy to transport (small formats of 50 ml or 100 ml), and in addition they smell super good (aroma of essential oils); But no matter the product, the main thing is not to forget it when you pack your bag…
In the event of an accident, or if a person does not feel well after taking Poppers, we remind you of the useful information:
http://www.drogues-info-service.fr
Emergency call number: 0800 23 13 13 (from 8 a.m. to 9 p.m., free call from a landline).
As a reminder:
Do not multiply the inhalations in a short period of time (risk of overdose)
In case of headache and/or dizziness, stop inhalation and go to fresh air
Never use poppers near a flame. The product is highly flammable
Avoid liquid contact with mucous membranes, especially nose, mouth and eyes. This can cause burns and/or dry skin